7artisans 35mm F/2 on the Leica M10 
Reviewed by Mike Højgaard / neue.pink
I first learned of the 7artisans brand through the massive hype of their 50mm F1.1 - it seemed to be everywhere I looked and knowing I would probably never be able to afford the legendary Leica Noctilux 50mm 0.95, I was quick to look their way. Leica Store Milan had let my try the Noctilux once and though intrigued, I later found myself to be more of a Summilux kind of guy (Thanks Manu!). But in my search for fast Leica mount lenses I decided to go ahead and get the 7artisans 50mm 1.1.
I found a reseller online - based in Sweden (no resellers in Denmark at the time) and to my luck I had friends in that very city who helped me pick it up and bring it to me in Copenhagen (Thanks Martin & Therese!) And I couldn't wait to get it and take it for a spin.
As a designer and art director - I'm looking for lenses with a vibe! Lenses that can help what my photography skills lack, by having character and letting me experiment. And boy did I get a vibe from the 50mm 1.1!
(to be reviewed at a later time)
Beautiful bokeh of course but more so it seemed to have a real vibe of its own. Though not an easy lens to use - I quickly got the hang of it and found myself using it, mainly in low-light conditions such as concert photography but maybe even more so I like to use the 50mm for portraiture. Here it really shines, in my opinion. 
Anyways - Before rambling on about the 50mm –  this is a review of the 35mm F2 and I should get to it. Unfortunately I had lost the lens cap for the 50mm at one of my many concert shoots and contacted 7artisans directly to ask them where I could buy a new one? And wow - Not only did the kind folks at 7artisans offer to send me a new lens cap for FREE (great customer service I'd like to add) , they also offered me to review the coming 35mm F2 when it eventually came out. 
I had heard the rumours that they were coming out with their take on the classic Summicron - so of course I said
yes
! Several months and emails later, Angel from 7artisans sent me a tracking number saying it was on its way to me - quick after I received my copy and so - without further ado - this is my review of the 7artisans 35mm F2...
7artisans 35mm F/2 – ISO 400 – 1/180 s –f/2.8 – Leica M10 © Mike Højgaard / neue.pink
The 7artisans 35mm F2 arrived in a similar box as the 50mm F1.1 - with more and less similar content; 1) The lens itself. 2) Lens cap and rear cap. 3) Screwdriver for focus adjustment (neat). 4) Focus sheet. 5) and a Warranty card. Packaging is maybe not per se luxurious but not in any way cheap. Sturdy foam holds the lens in place. Inside the box it says "Salute to shutterbuy" ? - Not really sure what that means but if it's a credit to someone - it yet again shows the good vibe of the people behind the 7artisans brand.
When you first hold the lens you immediately feel its good build quality. It's a little lighter in weight than the Leica Summicron (207g vs 246g) but feels really sturdy, well-built and not in any way plasticky. 
Different from the 50mm, the aperture ring has click stops ranging from F2.0-F16, where the 50mm has no click stops. But differs from the Leica Summicron by 'only' offering full F-stops and no half-stops. Focus ring is comfortable and neither too loose or tight - a little tighter than the Leica, but not annoyingly so. The aesthetics of the lens are good though it could be finer in detail and especially the distance markings could be more precise and detailed - Then again I rarely use zone focusing, so it doesn't present a real issue for me at least - but does maybe make the lens look less professional from a product design perspective. The m-mount is of great quality and fits both my M2, M6 & M10 with no problems.
Rangefinder coupling works well, however as the 50mm - the 35mm seems a bit 'not quite there' when focused to infinite. At least on my copies. Though not an issue in the rendered files or photos - it could be more precise when shooting.
Of course 7artisans can't use the "red dot" - but the red marking for aligning the lens to the camera body could be clearer. Again not a real problem in use - but a minor detail. Maybe a
red 7
guys? 
The biggest 'flaw' I have found is that the lens cap is too loose - I guess it can be fixed by putting a bit of tape or thin felt inside the cap - but it's simply not tight enough and I am afraid that it will get lost over time. Should be easy for 7artisans to improve on this, I guess.
I will refrain from making this review a super technical, pixel-peeping one. There seems to me many of those out there already. When using the 7artisans 35mm F2 I tried to focus merely on the feel and vibe of the lens itself. And focused on being aware about if the lens got me the pictures I felt like taking without hassle - It did and still does. I am very pleased with the lens so far. As other reviews has noted the 35mm seems to be a bit closer to 40mm and the barrel distortion a bit more pronounced than the Leica Summicron.
Colours are good - a bit more red and faded than the Leica Summicron maybe. But overall good rendition. Sharpness is
amazing
for a lens at this price point and vignetting doesn't seem to be too much of a problem. Bokeh is maybe not exactly dreamy, but not in any way ugly either. 
The 7artisans 35mm F2 does flare - quite a lot sometimes. I like flares however- so for me its not a problem. But I would like to be able to get a 7artisans branded lens hood. 7artisans please make one - also for the 50mm! (fingers crossed)
The 7artisans 35mm F2 - does not have that 'little-extra-something' especially when talking character, that the Leica glass has - true. But then again the price is also so very very different.
7artisans 35mm F/2 – ISO 400 – 1/90 s –f/2.4 – Leica M10 © Mike Højgaard / neue.pink
-  Extremely usable and great lens for the price
-  Great build quality
-  Sharp (7artisans got it right)
-  Light and small (207 g)
-  Smooth 'action' in all moving parts
-  M-mount
-  Loose lens cap 
-  Lacking a bit more outspoken character like the 50mm F1.1 has - but then again its two completely different lenses.
-  Distance markings/ design could be more detailed and precise in future builds
7artisans 35mm F/2 –  ISO 100 – 1/250 s –f/2.0 – Leica M10 © Mike Højgaard / neue.pink

My verdict is 8 out of 10 loving ♥. There's still room for aesthetic improvement. But this lens renders beautiful images - Build quality is really something and sharpness is pretty amazing. Would I recommend it?
Yes!
Although not Leica glass - it's a gem in its own right. 35mm is not my favourite focal length - but at
$289
it's a bargain and compared to the Leica Summicron you get a lot for less. Much less. I urge shooters to at least give it try. It a good all-round lens with plenty to give. Looking forward to more 7artisans m-mount lenses! Preferably fast ones.
You can order the 7artisans 35mm F2 M-mount here:
The 7artisans 35mm F/2 M-mount was kindly given to me for the purpose of review. Thanks a heap Angel! 
All images were edited in Capture One 11 as I do with all my images - some more than others. Mostly some added contrast, some ISO push, the occasional colour correction, a little sharpening and some cropping. 
7artisans 35mm F/2 with OUFRO macro ring –  ISO 1600 – 1/8 s –f/16 – Leica M10 © Mike Højgaard / neue.pink
7artisans 35mm F/2 –  ISO 100 – 1/360 s –f/2.4 – Leica M10 © Mike Højgaard / neue.pink

7artisans 35mm F/2 –  ISO 100 – 1/250 s –f/5.6 – Leica M10 © Mike Højgaard / neue.pink
7artisans 35mm F/2 –  ISO 100 – 1/250 s –f/8 – Leica M10 © Mike Højgaard / neue.pink
7artisans 35mm F/2 –  ISO 100 – 1/250 s –f/4 – Leica M10 © Mike Højgaard / neue.pink
7artisans 35mm F/2 –  ISO 100 – 1/360 s –f/2.8 – Leica M10 © Mike Højgaard / neue.pink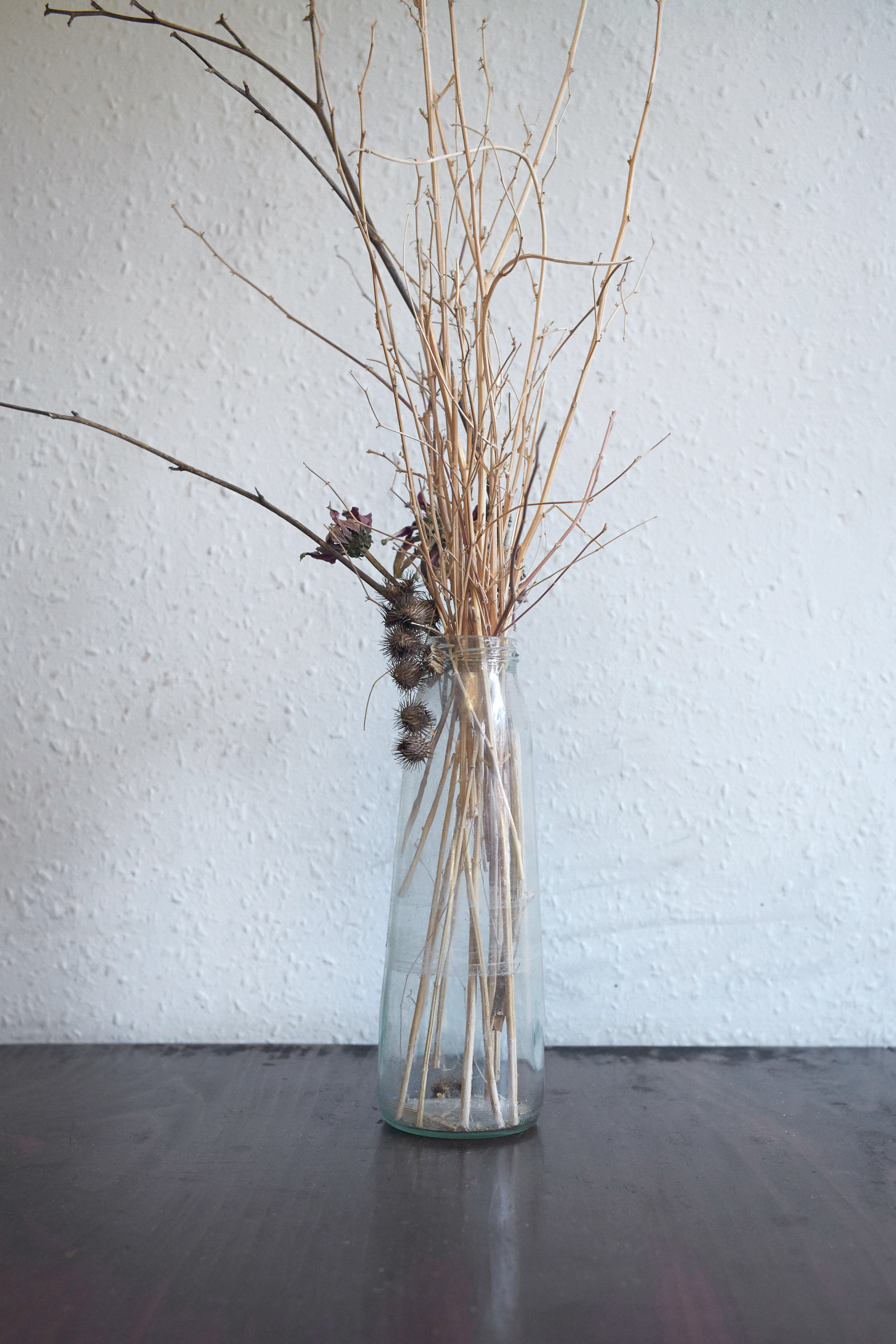 Left:  7artisans 35mm F/2. – Right: Leica Summicron 35mm F/2 – Both ISO 1600 at F/4 on tri-pod – *adjusted to have similar colors